Making Disciples International (UK)
Make disciples - but how?
Being a Christian is much more than just 'being saved'. It is an ever-deepening and rich experience of God – an ongoing, interactive and lively spiritual journey that produces dynamic inner-transformation into the likeness of Jesus. As faithful Covenant-keepers, disciples of Jesus are teachable and submissive of heart, sacrificial, willing and quick to apply the truth of the Bible. As they learn to walk in the power of the Holy Spirit, they forsake the pull of the world and the sinful and destructive habits of the flesh. Living in a disciplined, close communion with Jesus in worship, study, prayer and fellowship, they learn how to love Him, and others, through careful obedience to His commandments. Disciples become effective witnesses because they themselves have a living and Biblical testimony of transformation.
Matthew 28:18-20
And Jesus came and spoke to them, saying, "All authority has been given to Me in heaven and on earth. Go therefore and make disciples of all the nations, baptizing them in the name of the Father and of the Son and of the Holy Spirit, teaching them to observe all things that I have commanded you; and lo, I am with you always, even to the end of the age." Amen. NKJV
Discipleship ministry
Making Disciples In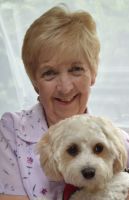 ternational (UK), led by Mintie Nel (left) and Jan Whitm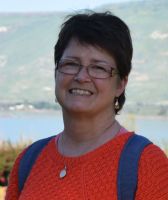 ore (right), is a ministry of discipleship and encouragement. Trained as pastors of Christian mission workers, and with 28+ years of international ministry experience, Mintie and Jan disciple, teach and train in association with Making Disciples International (USA) under the leadership of Pastors Reuven and Yanit Ross. Much of their ministry is now carried out from their home in the UK, teaching and training in discipleship groups, pastorally debriefing missionaries and providing a short-term place of retreat and replenishment.
Mintie and Jan are authors of two discipleship books, Sow What? and Face to Face with God - Biblical Meditation. Both are trained in debriefing and Jan Whitmore is a consultant of Sharpening Your People Skills - DISC (a seminar helping people identify preferences, strengths and weaknesses).

Site last updated on Tuesday 8th December 2020