Transformation in South Africa Using "Sow What?"
Posted on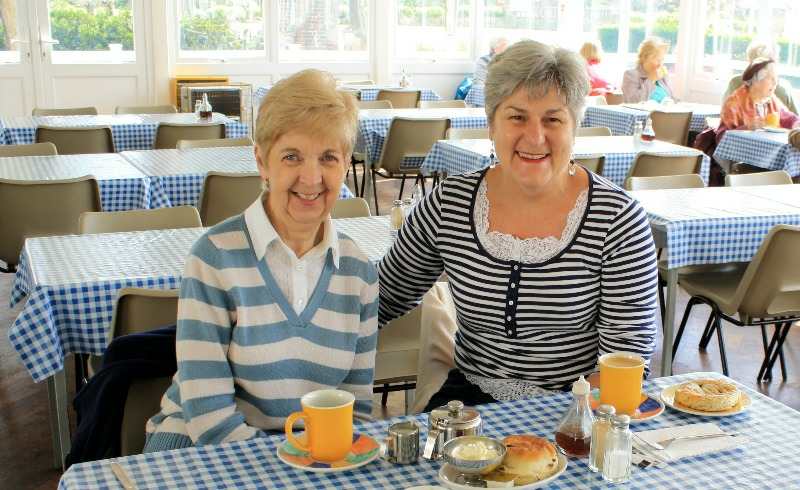 Photo: Maritha Esterhuizen with Mintie Nel
I live in a quiet suburb in Hermanus, South Africa. Through serving our local homeless community, I met a precious lady, about my age (60ish). A low-key friendship developed between us over the past two years. She started sharing some personal issues and lately she asked if I would pray for her. I realised that a regular meeting time around the Word would certainly encourage her and be of great benefit, but I didn't feel free to just suggest it - so I prayed about it! I felt the Lord say that He was already busy and that I needed to wait! Exciting, isn't it!! I didn't have long to wait ...
About two months ago she invited me for a coffee date. We had hardly sat down when she popped the question: would I be willing to lead a Bible study with her and some friends? She was the surprised one when I immediately said "YES" with a broad smile! She was quite overcome when I told her how the Lord had already put the desire in my heart and that He had put the desire in her heart and so we were both sure that we were in the Lord's will with this venture!! Awesome, isn't it!!
As I prayed about it I know the Lord put Jan Whitmore's book "Sow what!" on my heart as the book to use for this Bible study meeting. I was so excited and especially when the books arrived the day before our first meeting. Isn't God just precious in all His ways! Such a testimony of His leading us! We have had the first three meetings already - what an incredible blessing!!
The Lord is using the material in Jan's book with such powerful effect! Many questions and issues come to light and can be spoken about around the topic of learning to be aware of and train our SPIRITUAL senses and to understand that it is the Word taking root in our hearts that will bring the change. The Lord has already brought so many things to the surface shedding new light and deeper understanding with life-changing effect on them! It's such a humbling exciting joy to watch the Lord at work through this book!
A significant key was the questions at the end of chapter one. Even though we all felt quite vulnerable about sharing on that level, it really challenged us to take a good hard look at where we really are spiritually and of course what we plan to do about it. The two ladies (we are only three) both declared that they've never experienced something like this before and that they are so very glad that we started the group and that they are looking forward to doing the rest of the book!!
Thank you, Jan, for your obedience in writing the book!! We are so very grateful for this incredibly powerful tool the Lord has placed in our hands to help us grow spiritually in such a practical way!! May the Lord bless you abundantly, Jan, and I KNOW for sure that anyone who reads this book and/or uses it as Jan intended for a life group, will be amazed at what God can and will do! The Holy Spirit does ALL the work - just be available for Him to work through you!! Much love and blessings in His Name. Maritha Esterhuizen Hermnus, South Africa