Healed of Fibromyalgia
Posted on
After my husband, Des, passed away, 4 April 2011, I began to experience unexplained episodes of nerve-pain. His passing was expected but the shock hit me harder than I could have imagined. I entered a lonely and dark tunnel of deep loss. In the beginning, the physical pain was mild, but as grief, compounded with other losses, became acute. I seemed to have nerve-end flare-ups simultaneously with surges of emotional upset or nervousness.

Earlier this year (2014), in South Africa, it flared up again. Pain soared and energy levels sank to an all-time low. A South African doctor diagnosed fibromyalgia and treated the symptoms with regular cortisone injections and anti-inflammatory tablets. It soothed and certainly helped, but it did not heal.
Fibromyalgia is a debilitating illness. Symptoms include intense muscle pain that may change location and grow worse from day to day, disturbed sleep, raw nerve ends, as well as extremely tender and painful points on the body. It is believed that trauma and stress lie at the root.
For twenty-two years, Mintie Nel and I have co-directed a mission work called Mission Encouragement Trust (MET). MET is a registered UK Charity (1063403) which worked in close association with international Christian mission agencies since 1992, bringing care, support and encouragement to the worldwide mission community. In the early years, we travelled in a campervan pastorally visiting missionaries in Eastern Europe. For the latter 12 years, we hosted retreats for single missionaries in E. Europe, South Africa, UK and Israel. Now we were at the close of the ministry of MET, passing on the baton of care giving to others who share a call to encourage and support missionaries. God had a new assignment for us!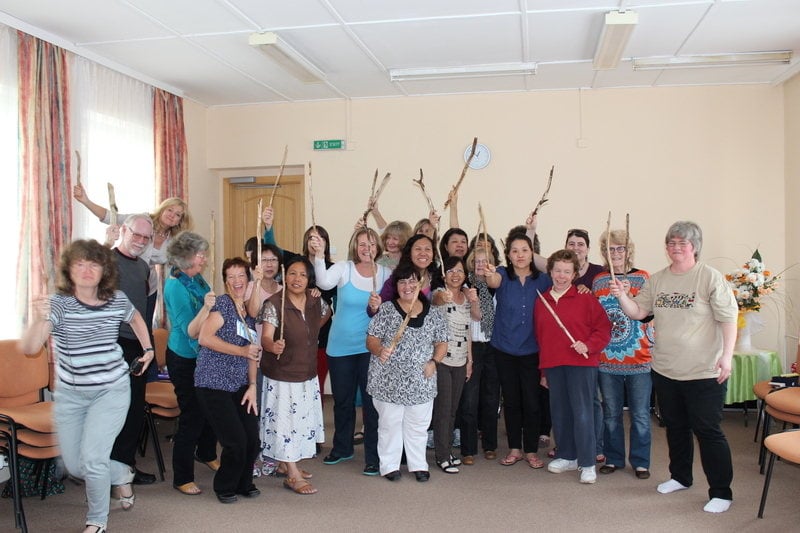 In May 2013, we hosted our final MET training retreat in the Czech Republic. Twenty-nine missionaries, single and married, all appointed caregivers within their own mission-agency or local church registered.
One evening, as I taught on the value and necessity of debriefing missionaries, I reflected on the structured debriefing (Debriefing at the Cross) I had received at Le Rucher, a pastoral care centre for missionaries in France (www.lerucher.org), in February 2012. However, just retelling my story of pain and loss once again made the nerve ends raw and sensitive. The bottom of my feet burned and my waistline and scalp were on fire. Exhaustion set in and I struggled to finish my seminar. As the evening ended, I slumped in a chair wiped out. Mintie duly gathered staff and missionaries to lay on hands and pray. I felt absolutely nothing, but I had a strong sense of Jesus standing beside me.
As I got into bed that night, I could not even bear the sheet over me. My body throbbed and I called Mintie to pray again. With 5 days of the retreat to run, I knew I was in trouble as I had many leadership responsibilities yet to see through. I was desperate. I took a high dose of pain medication and an anti-inflammatory, and fell into a deep sleep. Amazingly, I woke in the morning thoroughly refreshed and pain free! I could hardly believe how well I felt. Was I healed? I was not sure and decided to wait and see if pain returned.
Months passed without pain. There was no doubt; God had healed me of fibromyalgia. Added to that, the joy of the Holy Spirit had returned! I praise and thank God for His divine intervention in my life.