Seasons exist for our blessing; they are God's eternal rhythm for a healthy and productive life. Recognising that seasons do change is crucial in maintaining orderliness, stability and peace. We should never think we will have a perpetual summer; it's not natural, neither is it spiritual. God ordained seasons to govern not only creation, but also our lives. Seasons move on. They let us know what to do and when and we must discern their message. Has the sowing season finished for now? Is fruitfulness communicating that we need to work hard to bring the harvest in? Is the weather getting cooler, indicating something is closing down or ending – in which case, quit trying to keep something going. Seasons communicate messages from God! They contain an orderly pattern that sets good boundaries for our body, soul and spirit—boundaries, which give rise to spiritual and natural healthiness and balance. Any season is glorious in its own right; however, the sum of the four seasons displays the beauty of God's covenant love and care. Are we taking seasons to heart as we organise our priorities, work, households, leisure and church activities?
In England, the trees are getting ready for winter; a time of dormancy is coming. As they eagerly anticipate their rest, after a busy and productive summer, they are in full colour—rich gold, bright yellow and vibrant red in their leaves—the last flourish of glory before they fall to provide nutrients to the soil for the spring. God never wastes what falls from our lives it provides nutrients for seasons ahead. If there is no winter dormancy, there is no spring growth. Winter is a blessing!
Ecclesiastes 3:1 reminds us that to everything there is a season, a time for every purpose under heaven. With metronomic rhythm, seasons hold all life together. To resist, ignore, deny or even delay seasonal change means we are not synchronised with God, placing unnecessary stress on our lives.
If we ignore or truncate the winter season of "coming apart and resting for a while" (Matthew 11:28—30) we will literally "rub against God's grain" and eventually "come apart at the seams". Then, an enforced time of rest is surely waiting round the next corner. We burn out because we continue to work full steam ahead in the season that God ordained for us to rest (God's winter season). That is disobedience.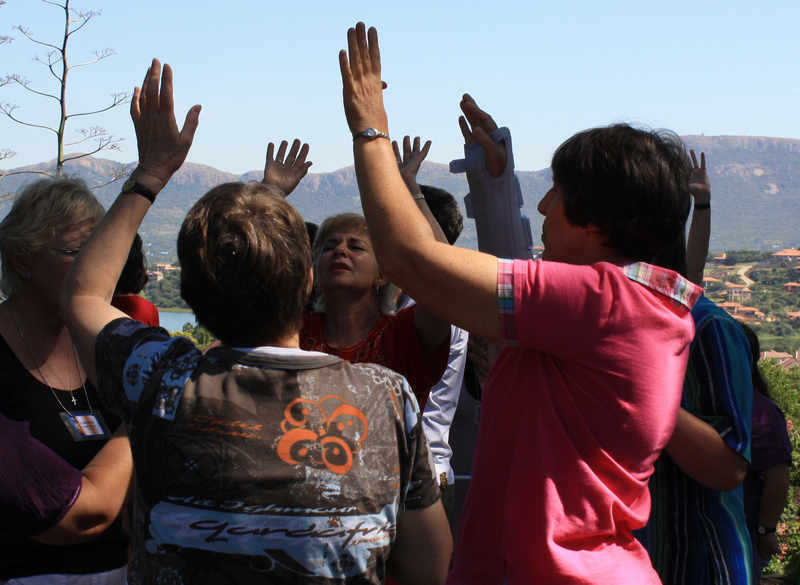 We will rediscover God's seasonal rhythm by adding the following:
Rediscover personal prayer. Establish a habit of finding a nook in which to sit down; be alone with God. Switch off all distractions! Close your eyes and allow your "being" to be absolutely still before our sovereign God. Then whisper, "Lord, speak to me." Wait for His voice. Wait, linger, and anticipate.
Most of what we call prayer is not really prayer – how seldom we take time to wait on God before we plough ahead with an endless stream of requests.
In Tweeting terms, our prayers are just "likes, mentions or retweets"—shallow! Let's restore the gentle rhythm of perpetual prayer, acknowledging God in every part of our life. (1 Thessalonians 5:17; Proverbs 3:6)
Give thanks to the Lord at every point of the day.
Learn to meditate on God's Word. Soak, quit Bible-dipping. Meditate on God's Word

everyday

spending at least 15 minutes on a few verses asking the Holy Spirit to explain the Word. (Psalm 119:15 - 16)
"But Jan, I'm busy, I don't have time…"
Personally, I feel that insults God. I don't accept that we don't have time. My own busy life tells me that I have time for those things that captivate my mind and heart.
Why is there always time to check every vibration of a mobile phone, but there is not time to be in the presence of God?
Why is there time to while away hours on Facebook or play golf, but there is no time to meditate on the Word of God?
Why is there time to watch our favourite TV programme but no time to schedule spiritual fellowship with other believers?
Our priorities reveal where our heart is! God wants to be first. It actually is within His right to demand our love and attention; after all, we surrendered our lives to Him. However, like any generous lover, He waits for us to want Him! Pray for the return of a deep and passionate love for God. All said it is simple. If we restore the rhythm of God's seasonal blessing, we will prosper.