A Heavenly Job Vacancy
Posted on
Believers are crying out for God to meet their needs. God hears their cry and immediately sends the Helper and angels on assignment to come alongside, comfort, console, and encourage; their task is to steady the ship and put courage, boldness and steadfastness back into the hearts of God's people. However, the Holy Spirit seeks co-workers!
Many are wounded, hurting and in pain. Some are offended, disillusioned and disheartened. Some have become loose in their morals and are about to commit adultery. Behind closed doors, some are abused and shamed. Some are on the edge of self-harm. Many are lonely and keep themselves on the perimeter of fellowship life. Others are in debt and don't know where to turn. Others are in the grip of pornographic addiction. Christian relationships are fragmented and torn; family life is suffering. These situations may not be so easy to spot because pride keeps them well masked; however, they occupy seats in our congregations Sunday by Sunday.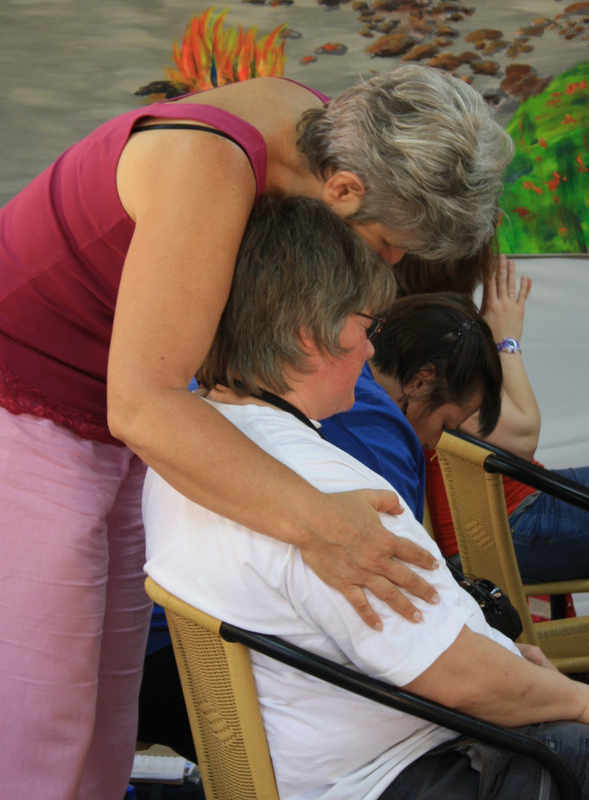 The ministry of encouragement flows through a Spirit-filled life. It selflessly focuses on the strengthening others; it gladly considers ways to be a blessing and impart a blessing. It is impossible not to love, care, comfort, pray, and give when we are full of the Spirit—these actions are some of His primary ministries! Therefore, if they are not our primary ministries, we need to check with what we are filled! Have we become blind and insensitive to the needs of others? Are "we" the focus of our lives? The Holy Spirit is always alert to the needs of others.
We need encouragement to stay strong and faithful in looking up to God in belief and hope
Encouragement to repent and be cleansed from sin
Encouragement to walk in the Spirit and not the flesh
Encouragement to be righteous
Encouragement to study God's Word and pray fervently
Encouragement to give generously to the needs of others.
Are we sensitive to the body language of others—the bowed down, the heavy heart, the distant eyes? Did we observe the silent tears in worship as pain could no longer hold itself back? Who walks into church alone and leaves without anyone speaking to them? Do we see those who don't hang around at the end of services? Who arrives late and leaves early? Who was missing last Sunday? What marriage seems strained? Who is causing dissention? Who stays at home because they have no means of getting to church? Who looks exhausted?
Encouragement is not complicated—it is simple—it is being available to the Holy Spirit, to see what He sees and act as His agent.