Time for a Fleece
Posted on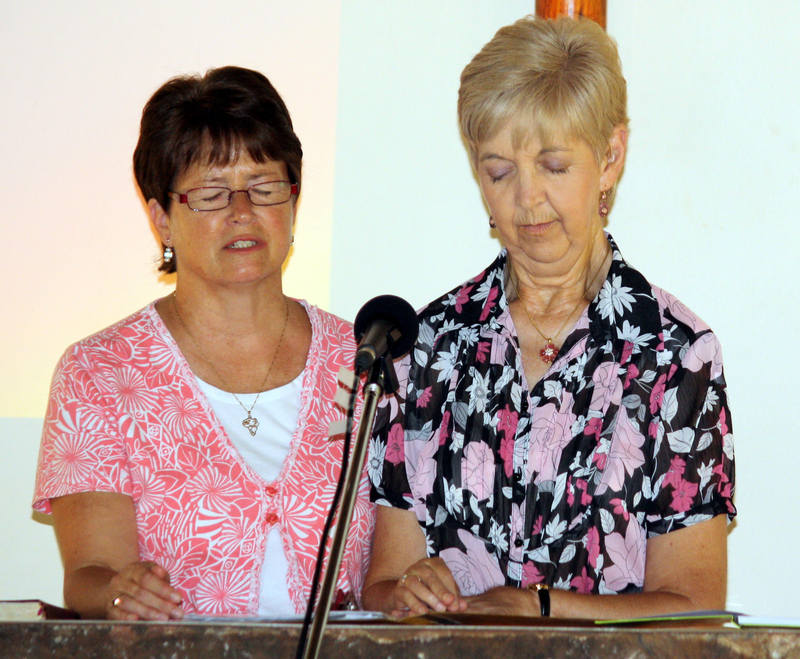 In January 2016, my colleague Mintie Nel and I set aside a day to pray, seeking the Lord for the year ahead. What is in God's heart for mission service in 2016? What does He require of us? By the end of the day, we had Israel, the Isle of Wight UK, and Holland uppermost in our thinking. now there's an interesting mix! It isn't the places; it is always about people who need encouragement.
ISRAEL
When considering Israel, we knew that we needed to extend our trip to 2 months. It would give quality time with those with whom we would come alongside. That's the nature of the pastoral call God has placed upon our hearts. However exciting it sounded, that length of time raised concern for Tikva, Mintie's adorable little dog. Could we leave her? No. Could we take her with us? Don't know. In our hearts, there was no way we could leave her behind for 2 months! Therefore, although it looked impossible, we placed our desire to take her before the Lord and asked for financial confirmation. The next day we received a telephone call from a friend. "Jan & Mintie I have a gift for you – for Israel. I just know you are going to Israel. It is a lot of money - £1000". How could she have known about our prayer time? She didn't. Our heads were buzzing. Two days later, we deposited a £1000 cheque into our ministry account. God was encouraging us to believe Him and step out in faith, doggy and all.
With clear confirmation under our belt, Mintie began internet "ferreting". We needed to explore flights, "dog travel outside the EU" and two women and a dog needed an apartment in Jerusalem for 2 months. It was a tall order. It seemed sensible that we consider "out of season" in November / December 2016 when tenancies would be more readily available. There are plenty of apartments available for rent in Jerusalem, but nearly all are too expensive and state "no pets". We prayed and searched. Two days later, in the evening, our telephone rang. It was a "Michael from Jerusalem". Who is "Michael?". We were baffled.
"Are you interested in my apartment? I see that you have been looking so I've just sent details by email." Michael, who chatted like a friend, was certain he could help us. Immediately the receiver went down, we read the description of his grand apartment in Rechavia, Jerusalem. Beautiful. Five star. Three bedrooms with a lift. Naturally, there was no price on the website – always a bad sign for a missionary budget! We allowed ourselves to dream for a few minutes before Mintie wrote back, thanking Michael for contacting us. We explained that his apartment was way beyond our reach, and it stated "no Pets". That is that. However, over the next few days, in true Middle Eastern bartering mode, emails flew through cyberspace. The price was halved, but still far too expensive - however, Michael did say we could bring the dog. We liked him!
I, Jan, went to bed restless and troubled. I kept drwaming of Michael's apartment. Was it the Lord leading? I awoke in the morning to an intense and beautiful sense of the presence of God in my room. It was as if my heavenly Father was sitting on the side of my bed waiting for me to open my eyes.
"Jan, do you want to lay a fleece before Me about Michael's apartment?" I answered, "Oh yes Lord, may I? Could You give me another £1000 and I will believe it is for us." My heavenly Father's smile warmed my heart. "How about if I give you a £20 note before the end of the day from someone who knows nothing about the apartment?" I replied, "Okay. I'll go along with that." I told no one, not even Mintie.
That afternoon we had our weekly discipleship group in our home. The teaching subject happened to be "Jehovah Shalom – the Lord is my peace" – Judges 6:24. As people arrived, one person ushered us into the bedroom to speak privately.
"I don't know what this means to you – but for me this is very significant. As I was putting away money for bills this morning the Lord said "..., will you trust me for your bills and give that money in your hand to Jan & Mintie?" She replied to the Lord "I will trust You".
Out of her purse she pulled a £20 note! She said, "This is for you".
My stomach flipped and tears filled my eyes. Turning to Mintie I said, "I think I should share something". As the story tumbled out of my mouth, we all rejoiced together with overflowing praise to our loving Father. When a gap arose, Mintie said, "So Jan, can I now send the email that is sitting in the out tray of my computer?" I laughed. Of course, God had spoken to Mintie too about the apartment. She needed no fleece. Her answer was yes long before bedtime! She had written an affirmative email to Michael but had not sent it – she was just waiting for me to hear the Lord so that we could walk in unity.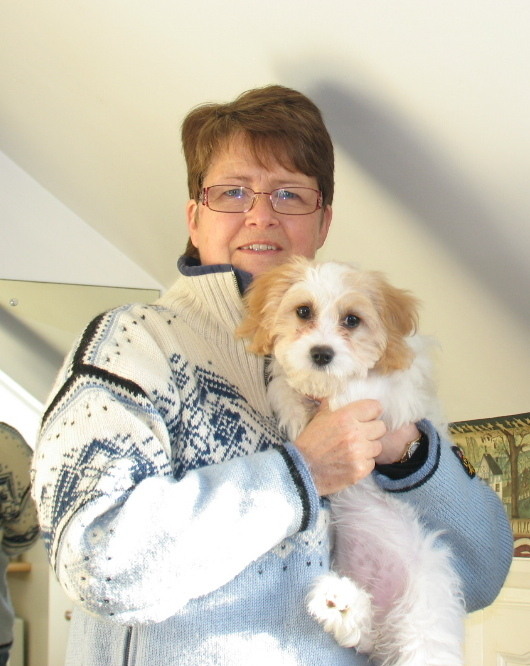 So, the apartment is ours for November / December and an Israeli company is helping us with Tikva's travel – saving us hundreds of pounds in doing so. They are such a blessing. Tikva has her travel box and is ready to go! Isn't that a wonderful story?
For this is our God, our God forever and ever;
He will be our guide even to death. Psalm 48:14