Transformation or Dead Traditions?
Posted on
JH Newman said, "Growth is the only evidence of life".
If I place a seed in the palm of your hand and ask, "What kind of seed is it?", unless you are a very keen gardener, you would probably have to admit you don't really know. A seed is so small and insignificant that you can be forgiven for not knowing what special treasure lies in the palm of your hand. It may become a beautiful flower, full of colour and aroma, a laden fruit tree, or a nourishing vegetable.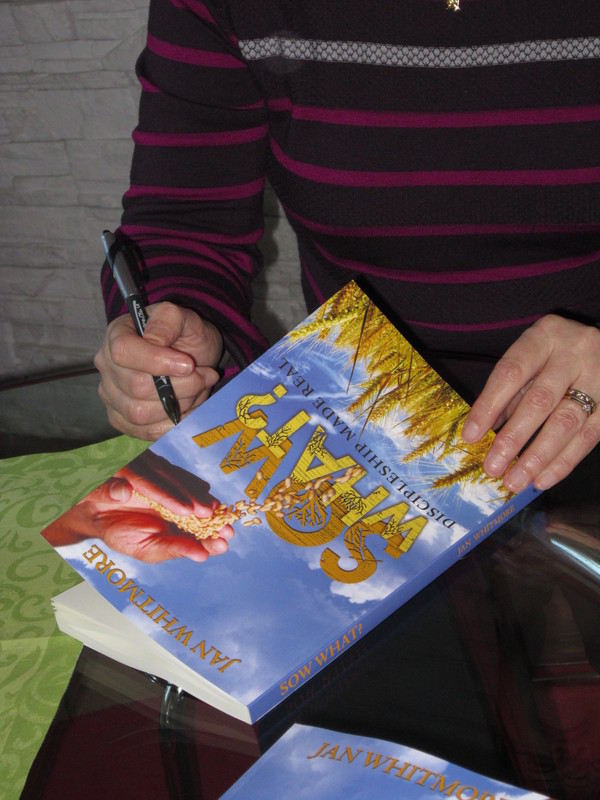 The reality is that it will not become anything sat in the palm of our hand! We will never know what it is or what it can accomplish until it is placed where it was designed to be— into fertile soil. Isn't it incredible that one tiny seed was created with the ability not only to fulfil its own destiny, but to produce many seeds of its own kind, securing future harvests. There is inexhaustible potential in one seed—God made it that way!
This is why God likens His Word to a seed; it has the very same potential when it is placed where God intended it to be—in the soil of our hearts. It is a seed that has all the power and ability not only to transform our lives, but the many lives we touch and influence if it is indeed growing within. It is only when God's seed is planted deep into the soil of our hearts that we discover its true creative and transformational nature. So, if God's seed is as good as the Bible tells us it is, we have to ask the question as to what prevents it doing its transformational work. We know there is absolutely nothing wrong with God's seed, so guess where the problem lies!
Like me, have you ever wondered why some believers are radically changed while others remain spiritually lacking, indifferent and immature?
Why do some get saved but never experience an ongoing transformation of heart?
Why are some Christians as unchanged in their thinking and behaviour as the day they acknowledged Jesus? Just opening their mouth can give away where they are at.
What hastens and what hinders growing strong in our faith?
Is there a problem with the seed, or is there a problem with the soil?
What is it that contaminates, clutters, and captivates a heart, stifling spiritual development? What is a pure heart?
Why, when we have heard so much Bible teaching has our heart and life been changed so little?
Sow What?, a discipleship experience based on the parable of the sower, is the culmination of twenty years of searching out answers to these questions. Jesus answers them in the parable of the sower! Therein lies the keys to dynamic transformation and spiritual growth. Therein also lies insights as to why many have ceased to grow spiritually. If we do not plant God's seed into good soil in our hearts there can be no harvest!
This book invites participants into a season of intentional seed-planting, cleansing and transformation. It is a discipleship experience written for small groups, packed with challenge and insight, written to help participants discover and experience the dynamic spiritual growth concealed within the DNA of one tiny yet efficacious "seed" – the Word of God.