For or against Israel and the Palestinians?
Posted on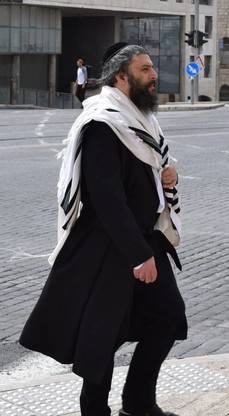 Sit among Christian believers and raise the question of Israel and you will witness various strong views expressed, often with a dash of acid mixed in. Pro-Jew / pro-Arab or pro-replacement theology and pro-Zionist - all reflect a positional bias. And, when "pro" is used, another positional bias is strongly implied – "against".
"Jan, are you pro-Israel or pro-the two-state solution?" I smile. "Neither".
"Well, are you pro-Jew or pro-Arab?" I smile. "Neither".
"But isn't that sitting on the fence?"
"Yes, God's fence. I'm pro-God and His Word".
A while ago, God began teaching me that His sovereign view must become my view – even if I disagree with His words (pride), or I cannot see how His words can be practically worked out today. I remember the day when He said, "Jan, my truth is still truth whether you believe it or not. And I don't need your help to uphold it!"
So, I am committed to His Word becoming my word. His loving and merciful heart becoming my heart. What He loves, becoming what I love. And, that means, there are many times when I have to get off my high-horse and surrender my opinionated soul (mind, will and emotions) to Him. The Bible says, my mind is darkened, I lack wisdom and I don't know how to pray. These days, when "the fire" has swept through my life, I understand more and more that this is true! It is a liberating discovery. "I need Thee every hour".
I now realise that I cannot even hear Him speak all the while I have "made up my own mind" over world matters or indeed the Jew and Arab conflict. My worldview and belief-system was largely formed and guided by the BBC, CNN, ITV and other media outlets. With the best will in the world, they boast "unbiased coverage" but inevitably veer down one side or the other, according to what makes the best headline on a given day. Plus, their "coverage" is not based on God's worldview, as recorded in the Bible and revealed to our hearts by the Holy Spirit. Sadly, it is evident everywhere, that many believers would rather believe and even propagate the views of the media, than God's eternal and unchanging Word. They swallow the view of the ungodly and unbelieving media. Why? Default really. If our Bibles are made redundant, we don't care, and we are not diligently seeking the Lord through the Word of God, then the TV, newspapers and magazines shape our minds and opinions. Then our minds will be full of unbelief; this is sin against God.
I've been there, but no more! I am fighting back to burn off my spiritual flab! I've taken up a daily exercise program in the Word and in prayer that continuously informs, shapes and transforms my mind, heart and actions. I'm learning to love the presence of God above all other. It is exhilarating and utterly refreshing to gain God's thoughts / opinion on the matters in His world. How could we be so dumb as to think we know how to run His world? Therefore, many opinions that I thought were reasonable and fair, have been tossed out in favour of God's higher thoughts of eternity, love, care, mercy and justice. And, in that regard, my thoughts and opinions of Israel have had some radical adjustment, seeking to come into line, and in step with God and His heart (Romans 12 : 1-2).
Let me come back to the beginning of this blog. Is God for the Jew and thus against the Arab? Is God pro-Palestinian and thus anti-Semitic? Only our carnal and broken minds think like that. God has made an eternal and loving plan which is fully-inclusive of both. Is God for a two-state solution or against a two-state solution? God's sovereign and covenant plan to give the land of Canaan to the Israelites was not a statement of being for the descendants of Isaac and against the descendants of Ishmael. There was no "for" and "against" – read of God's loving attention given to Hagar and her son Ishmael in Genesis 16. Read what God said to Hagar about Ishmael and his descendants in Genesis 16: 11-12. However, also read how God gave the rightful custody of the Land to the Jews, with provision for others (foreigners / aliens) to live in the Land among them – under God's kingly and sovereign reign.
To possess the Land and to share in the Land requires that the same terms and conditions are met by all parties – that all bend their knee before the God of Abraham, Isaac and Jacob, forsaking the ungodly ways of the surrounding nations, and worship only Him. This is where Jew and Arab part company, not only with each other, but with God Himself. The evil and deceitful human heart will not bow down in humility to serve the only true God of Abraham, Isaac and Jacob, or indeed serve each other. Both want their own way and the ungodly ways of surrounding ungodly nations – both East and West. They will not bow their head, bend their knee and say, "O God, You are my God". On that ground, and on that ground only, peace and reconciliation take place.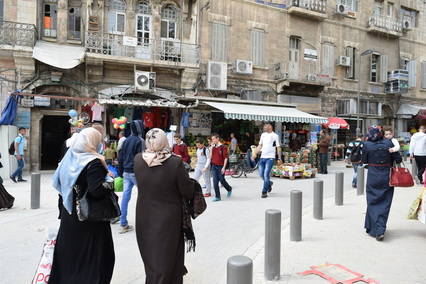 So, no, I do not believe in a two-state solution – I hear about it from the media, it sounds like a reasonable scheme or notion, but do not read about it in God's Word –the Bible. However, I certainly do believe that the Land, given to the Jews, which spreads far beyond the present borders - from "the river of Egypt the great river, the River Euphrates (Genesis 12: 1-3; Genesis 15: 1 – 21) - is the Land given by God for Israel to possess and govern in a God-fearing way - righteously, thus it is a land of inclusion, provision and care, of both Jew, Arab and foreigner alike. This would be a land of godly government, peace and reconciliation. So, please don't argue with me over what is the Land of Promise – take that up with God. At this stage, this is also beyond my understanding. However, if truth has changed, then, so has God. I know He has not and never will. If somehow this covenant promise has now changed and suddenly God breaks covenant, He can never be trusted on any promise He has made to us. God never breaks promises.
Should believers comfort and pray for Israel – certainly, God's Word says so. Not to do so is disobedience. Is there yet another chapter for the Jews to be fulfilled? Certainly, it is happening right now (Romans 11). The climax of time is close and Bible prophecy concerning the Jews is being fulfilled. Anti-Semitism is uprooting the Children of Israel from among the nations and bringing them home to the Land of Promise. Is God faithful to the descendant of Ishmael? Certainly, and we hear of many having divine visits from Jesus, revealing to them that He is indeed the Son of God – the Lamb of God slain for their sins. I love Jew and Arab because God does!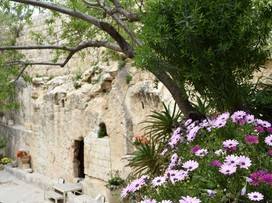 God was and is for all humankind! He keeps covenant with Israel and, indeed, with the world. The Bible tells us that when Christ Jesus shed His blood as the atoning Lamb of God for Jew and Gentile, the dividing wall of hostility was torn down; the two (Jew and Gentile) became one (Ephesians 2: 11-18). Just as it is true for all unbelievers, many Jews and Arabs have yet to realise that that redeeming work on the cross was actually for them – to pull down the divide of their inherited differences.
Jan Whitmore
Making Disciples International