Services
Making Disciples (UK) developed out of the organisation Mission Encouragement Trust which was founded and established by Jan Whitmore and Mintie Nel in 1992.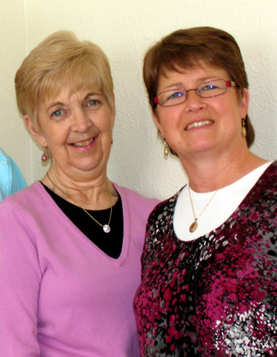 From 1992 - 2002,
under the umbrella of Mission Encouragement Trust, they travelled Eastern Europe in a motor caravan. Many new opportunities for the Gospel had opened up in Poland, Hungary and Romania after "the wall" had come down and Jan & Mintie were there offering hands-on support, care and encouragement to missionaries from a vast array of mission agencies.
From 2002 - 2014, they changed their method of providing encouragement. Instead of making field visits, they invited the missionaries to join them for spiritual retreats. Focusing on single workers, they hired suitable and well-appointed retreat centres in South Africa, E Europe, UK and the Middle East. Gathering a staff team together and seeking God for very specific direction, they inspired many with Bible themes that lifted flagging spirits. Hundreds of missionaries, representing 26 mission agencies and 66 nations of service, were revived to continue in mission service. Jan & Mintie urged local church people to partner in this initiative by sponsoring the missionaries to attend.
In 2014 the retreat season closed and Making Disciples was born. From their home in the UK they are combining a more targeted ministry of care and encouragement of missionaries with an itinerant discipleship ministry. Churches, house groups and mission agencies invite Jan and Mintie to bring their own brand of gracious, lively and hands-on discipleship teaching and training. They share from a breadth of experience on various discipleship themes, using materials they have both lived and written.